Awards and Recognition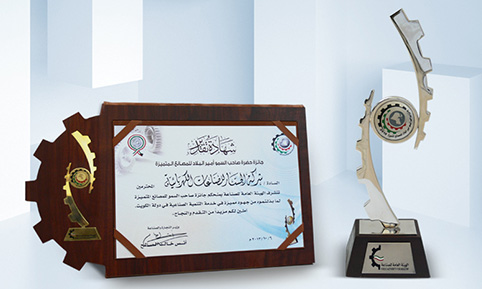 Dakheel Aljassar has received many prestigious awards and accolades to date for its commitment to manufacture quality electrical products that benchmark against the best in the industry. It has also been recognized for its state-of-the-art manufacturing capabilities and excellent customer service initiatives.
Dakheel Aljassar Electrical Industries has been awarded the status of being one of the Best Industrial Factory in Kuwait "His Highness the Amir Award" organized by the Public Authority of Industry. This award highlighted the responsibility of the Dakheel Aljassar Electrical Industries for "Made in Kuwait" Products contributes to the revitalization of the local economy through high-quality products for both domestic and global markets.